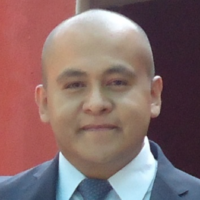 Sergio Velázquez García
Lic. en Psicología General, titulación con excelencia.
ELT Diploma
Maestría en Psicología (en curso)
English Teacher
English Language Teaching Consultant
Invigilator and Supervisor at Cambridge Assessment English Exams
Líder de proyecto de libros de texto Englishouse, elaboración de audios,
desarrollo de página web y otros materiales.
Writer
Musician
Experiencia:
Preescolar – 1 – 3
Primaria – 1 – 6
Secundaria – 1 – 3
Preparatoria – 1 – 6
Universidad
Cursos de preparación para certificación Starters, Movers, Flyers, KET, PET, FCE, CAE, TKT
Centros de Idiomas
Clases empresariales
INEA
Asesorías particulares
Dare to be, and then you'll know what to do!
There's no better way to live than sharing the good there's within!
———————————————————————–
"Every child deserves a champion; an adult who will never give up on them, who understands the power of connection and insists that they become the best they can possibly be."
Rita Pierson
American Educator